The Commercial Real Estate Due Diligence Manual
WARNING:
DO NOT PURCHASE ANY COMMERCIAL REAL ESTATE UNTIL YOU HAVE COMPLETED
THIS COURSE ON DUE DILIGENCE – IT MIGHT JUST SAVE YOUR INVESTMENT.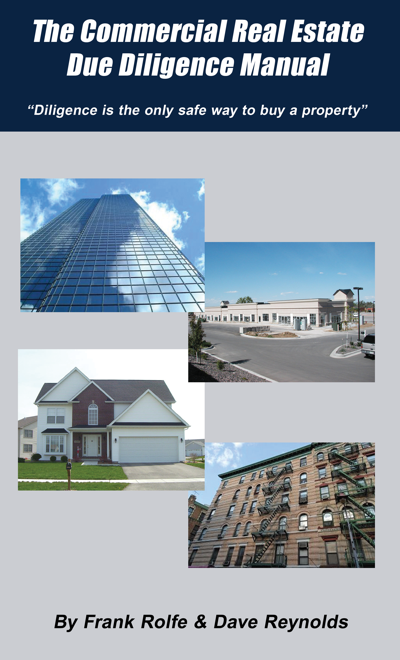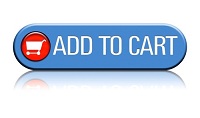 Introducing the first professional-grade course on performing due diligence on a commercial property.
If you are about to purchase a piece of commercial real estate – apartments, office, retail, mobile home park, duplex, RV park, self-storage center, etc. – then you need to perform solid due diligence to determine whether or not your investment will be a winner. This course was designed just for that purpose. It shows you the basic steps you need to perform proper due diligence and confirm that the property fits your criteria.
Written by Frank Rolfe and Dave Reynolds – who have owned and operated over $150 million in commercial property over the past 15 years – this course is based on their real-life experiences of evaluating hundreds of properties. You'll learn all the insider secrets, tricks and shortcuts that the pros use to determine suitability of commercial real estate investments.
Here's the index:
FOREWORD 4
BEFORE YOU START 5
DAY ONE 6
Review the Rent Roll 8
The Important of Lease Length Remaining 9
The Importance of Credit Worthiness 9
DAY TWO 15
Talk to Leasing Brokers for Competing Buildings 15
DAY THREE 19
Verify Parking Requirements 20
Handicap Accessibility 20
DAY FOUR 21
DAY FIVE 24

Talk with Property Inspector 27
DAY SEVEN 30
DAY NINE 37
DAY TEN 38
DAY ELEVEN 39
DAY TWELVE 40
DAY THIRTEEN 41
DAY FOURTEEN 42
DAY SIXTEEN 44
DAY SEVENTEEN 45
DAY EIGHTEEN 46
DAY NINETEEN 47
DAY TWENTY 48

DAY TWENTY-ONE 49
DAY TWENTY-TWO 50
Review the Phase I Report 50
DAY TWENTY-THREE 51
DAY TWENTY-FOUR 52
DAY TWENTY-FIVE 53
DAY TWENTY-SIX 53
DAY TWENTY-SEVEN 55
DAY TWENTY-EIGHT 56
DAY TWENTY-NINE 57
DAY THIRTY 58
Conclusion 59

"I have used Frank & Dave's Due Diligence book repeatedly, and it has kept me from buying bad deals and helped me focus on good deals like I wanted. It's tough to tell the truth about a property, and this course will give you the straight truth you need to make an educated guess. I'm a very happy customer"
-Steve, Texas
Here are some examples of what can go wrong if you don't do good due diligence on a commercial real estate investment:
Revenues less than expected.


Expenses higher than expected.


Permits not in force – property is illegal.


Located in flood plain


Part of property missing in title work


Easements that hurt ability to re-develop
And 1001 other items that can ruin your investment!
"Count me as a very satisfied customer. I learned so much from this course that I'm still going back and re-reading it. There is no doubt that this is the best way to save yourself from taking a financial bath from investing in commercial real estate"
-Patrick, California
How I Learned to defend myself when buying commercial real estate.
By Frank Rolfe
The only reason my first investment in a mobile home park did not fail was blind luck. I had idea what "due diligence" even was. I just found a property and bought it – that simple. But it did not take me long to recognize the error of my ways. Pretty soon, I had my gas shut off due to leaks in the main line. Then I had problems with fitting new homes on the lots (it was a mobile home park), and other issues that could have definitely wiped out my investment. However, instead of giving up, I just learned how to fight back and protect your investment. These lessons in real estate self-defense are absolutely essential if you want to get involved in properties that have the right "basics" to create a winner, and stay away from the deals that suck people down into a mess.
P.S. This is the "bible" for due diligence on commercial real estate. Learn the correct techniques to determine if the property is right for you before you buy it. Don't leave your real estate investments up to chance. This course puts the odds of a winner in your favor.